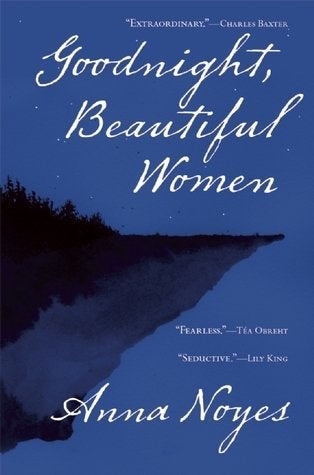 Bank Square Books and the James Merrill House are delighted to host former Merrill House fellow Anna Noyes on July 28 at 6:00 pm to discuss her debut collection of short stories, Goodnight, Beautiful Women. This free event will be held on the second floor of Bank Square Books in Mystic. No advance registration is required.
About the Book
Moving along the Maine Coast and beyond, the interconnected stories in Goodnight, Beautiful Women bring us into the sultry, mysterious inner lives of New England women and girls as they navigate the dangers and struggles of their outer worlds. With novelistic breadth and a quicksilver emotional intelligence, Noyes explores the ruptures and vicissitudes of growing up and growing old. Dark and brilliant, rhythmic and lucid, Goodnight, Beautiful Women marks the arrival of a new young voice in American fiction.
About the Author
Raised in Downeast Maine, Anna Noyes is a graduate of the Iowa Writers' Workshop and the winner of the 2013 Henfield Prize for Fiction. Her fiction has appeared in Vice, A Public Space, and Guernica, among others. Noyes has received the Aspen Words Emerging Writer Fellowship and the James Merrill House Fellowship, and she has served as writer-in-residence at the Polli Talu Arts Center in Estonia.
Thursday, July 28, 2016 - 6:00pm
Bank Square Books
53 W. Main Street